Warning
: count(): Parameter must be an array or an object that implements Countable in
/var/www/nordic-distribution.net/public_html/wp-includes/post-template.php
on line
310
We offer
Philips Batteries
We have our own import of Philips batteries directly from the factories. We deliver to the entire Nordic region including Iceland. Get in touch for more information.
---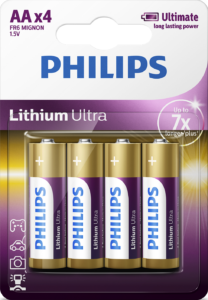 Philips Lamps
We deliver a broad selection of Philips lamps to the Danish retail market and online retailers.
---
Philips Luminaires
We deliver Philips luminaires to the Danish retail market as well as to Danish online retailers.
---
Den Haan Rotterdam
We are official Danish distributor of lanterns, search lights and accessories from Den Haan Rottedam.
---

Pesch Sematz
We are official Danish distributor of SEEMATZ marine lighting from Pesch.
---

Lightpartner
We are official Danish distributor of marine lighting and accessories from Lightpartner.
---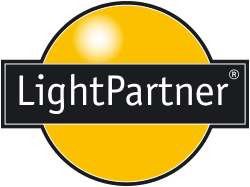 Suprabeam – LED Flashlights & Headlamps
High quality LED flashlights and head lamps. Durable Danish design for craftsmen, technicians and also well suited outdoor applications.
---
Gallis Lighting
Proffesional and Decorative lighting from Gallis Lighting. A wide range of luminaires addressing diverse design, technical, and lighting requirements for indoor and outdoor applications.
---

Marine Lighting
Marine lighting is a niche that requires a special technical knowledge. We have the experience and know how and deliver the right products for both new builds and renovations.
Experience and Support
Do you encounter a lot of questions from your clients? Choose a partner with years of experience in the lighting business. We know what we sell and we are more than willing to share our knowledge with our customers.
Meet our staff
Sara Viberg
Supply Chain Manager
Annette Sørensen
Internal Sales
Vibeke Simonsen
Internal Sales
Anita Olsen
Internal Sales
Mikkel Hoff Svane
Sales Consultant
Thomas Secher
Sales Consultant
Brian Ask Sørensen
Sales Consultant
Ronnie Pedersen
Warehouse
Kaj Davidsen
Marine Sales & Logistics
Phone + 45 32 12 12 00
Mobile + 45 23 87 59 25
Peter Bo Hansen
Warehouse
Connie Andersen
Financial Controller
Johnny Davidsen
Nordic Sales Director
Phone +45 32 12 12 oo
Mobile +45 23 91 57 41
Christian Løvenkjær-Knudtzon
Managing Director
Phone + 45 32 12 12 00
Mobile + 45 61 68 06 20
Alexander Stig Nielsen
Board Member
Sebastian Nielsen
Board Chairman
Flexibility and customer service

With us you get a real human being behind every order. We know our customers and their needs; and we can react fast and flexible if needed. This is crucial when we want to be our client's preferred partner. We are proud to be able to supply our clients with strong brands and high quality products.
Johnny Davidsen - Nordic Sales Director
Nordic Distribution A/S
Address:
Lejrvej 9 - 3500 Værløse - Denmark